Public Company Registration
Easy Process & Transparent Fee
Register a Limited Company easily with the CA and CS Teams of Setindiabiz. The minimum requirement is seven shareholders and three directors and a registered office. We will extend our support in documentation, preparation, filing and subsequent Followup with ROC.
+919899-600-605
Chat With Us
Request Quotation/Call Back
From Startup Specialist
4.8
Professional Fee for Public Limited Company Registration
24,999/-
2 - 7 DAYS
DSC for Seven Promoter
DIN for Three Directors
Name Approval of the Company
MOA & AOA of the Company
Certificate of Incorporation
PAN & TAN of Company
Apply Now
30,995/-
Best Seller
Everything from Basic Pack +
Commencement of Business Certificate
Issue of Share Certificate for Promoters
Stamp Duty on Share Certificate
MSME Registration
GST Registration
Apply Now
40,990/-
Gold Pack
Everything from Silver Pack +
First Auditor Appointment
Filing of ADT-1 Form to ROC
GST Ready Cloud A/c Software
GST Return for Six Month
TDS Return for Six Month
Apply Now
Public Company Registration
A Public Limited Company is a creation of law and is incorporated as per the law and provisions laid down in The Companies act 2013, and the rules made thereunder. Seven or more persons are needed as promoters of a public limited company, out of which at least three persons should be the first directors of the company. There is no maximum limit on the numbers of shareholders of a public limited company, while the maximum number of directors as prescribed is fifteen, which can be further increased.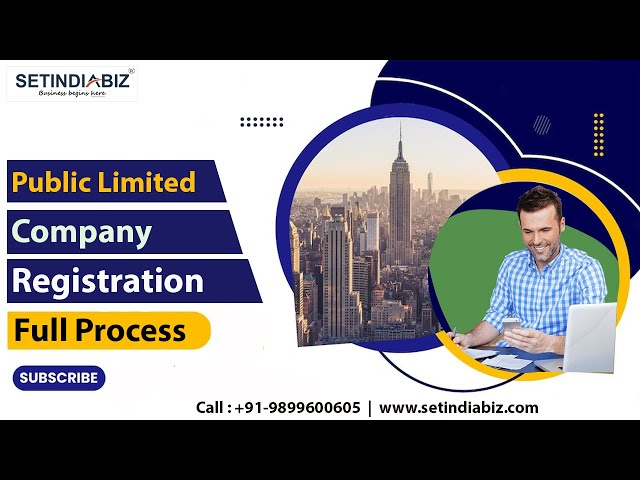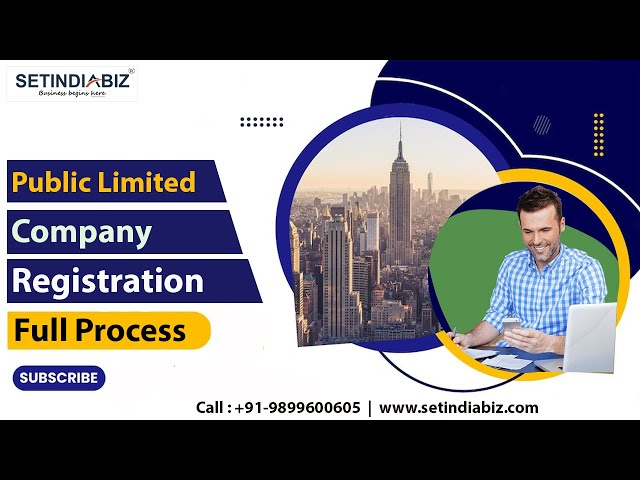 Minimum Requirements To Register Public Limited Company
1
Minimum Seven Persons: A company can be registered in India, by at least seven persons, who shall act as the shareholders of the company. There is no limit on the number of shareholders and the minimum director required is 3 which cant exceed 15 directors.
2
Resident Director: One director of the company must be resident in India. A person is said to be resident if he or she stays in India for at least 182 days during the preceding financial year irrespective of their citizenship. The days of stay can be in phases.
3
Capital Requirement: Invest as per requirement of your business, and there is no minimum capital requirement as such to be maintained in the company. However, the government fee on company registration is calculated on the capital
4
Unique Name of Company: The proposed name of the company should not resemble any existing company or LLP. Further you must check the trademark registry to ensure that the name does not match with any registered or applied trademark in India.
List of Documents Required For Public Limited Company Registration
A. Documentation of the Company & Promoters
Photo & Identity Proof of Each Promoter
Pan Card of All Promoters
Address Proof: (any one document)
Telephone Bill
Gas Bill,
Electricity Bill
Bank Statement
B. Documents For Registered Address
Proof of Registered Office
Utility Bill as proof must be Latest
NOC from the owner of premises
Stepwise Process of Public Limited Company Registration
The public Limited companies are suitable for large scale of business where the capital requirement is very high, and the company is willing to obtain money from the public at large. We shall be extending our support at the initial consultation to draft the objects and name selection for the company, to file the necessary application for incorporation and regular followup with the ROC until the certificate of incorporation is issued.
Step - 1: Digital Signature Of Director
As the application for Company Incorporation is filed online, the process starts with the issuance of Digital Signatures of class two.
Step - 2: Name Approval Of Company
The Company name must be unique and should not be same or similar to an existing company, LLP or a trademark.
Step - 3: Filling For Incorporation
One single application (spice 32) is filed for incorporation of the company. with the approval of this the Certificate is Issued.
Step - 4: PAN, TAN & Bank Account
The IT Department allots PAN & TAN, which is mentioned on the certificate of incorporation. Next is Bank A/c opening.
Review
Trusted by

Leading Brands